Registration for international hockey camp 2020 is open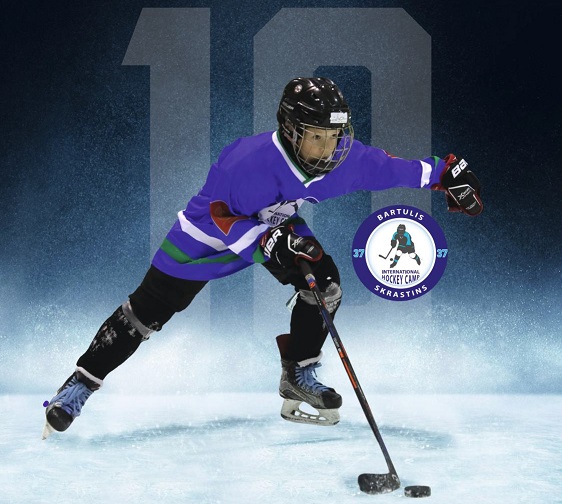 We are pleased to inform that Hockey Camp by Karlis Skrastins and Oskars Bartulis is announcing enrolment of participants for hockey camp in 2020 summer season in Pinki, ice rink "Inbox ledus halle".
Aim of the camp is to develop skills and proficiency of the new hockey players led by high ranked professionals and specialists and to increase youth interest in professional hockey.
When: 7-12.06.2020
Where: Pinki, ice rink "Inbox ledus halle"
Who: High ranked professionals and specialists:
Vyacheslav Kuznetsov – Skating technique (Phliadelphia Flyers skating coach, NHL)
Artis Abols – Puck control and shooting technique (Dinamo Riga coach, KHL and Latvian National Hockey Team coach))
Juris Klodans – Goalie preactices (Dinamo Riga coach, KHL)
Zaur Dzhavadov – General coordination (Professional kickboxer, World Champion, three times European Champion)
Dinamo Riga (KHL) players – Oskars Bartulis and Gints Meija – will attend camp and share their experience with participants.
The program will include 2 ice tpractices and one track-and-field training (puck shot technique and general athletic trainings) a day. For goalies 1 additional ice training.
Registration for camp is open! Apply